Grace Han
Capacitive touch metal chopsticks triggering sounds when touched. Read more.
Adam van Westrienen
Interactive sculpture using LEDs, smoke machine, switch and proximity sensor. Read more.
Lisa Maldonado
Radiating rainbow LED t-shift. Read more.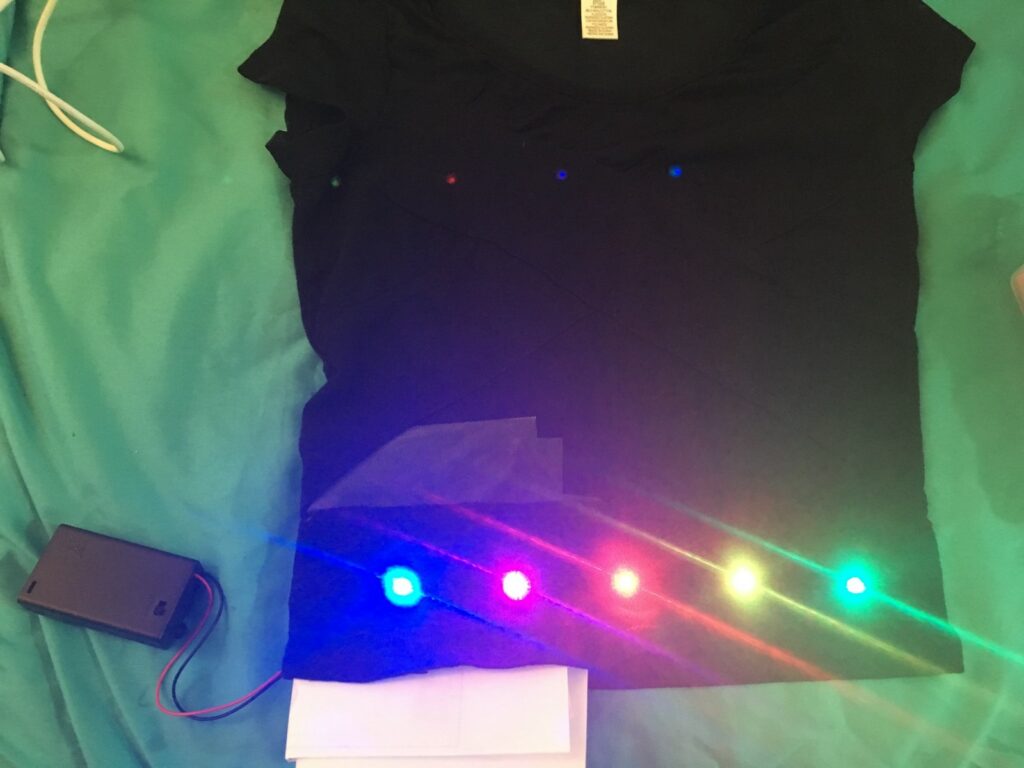 Anne Peng
Digital jerky magic 8 ball using an accelerometer to detect when the ball is shook. Read more.
Andy Poon
Custom MIDI controller for better control over photo editing software. Read more.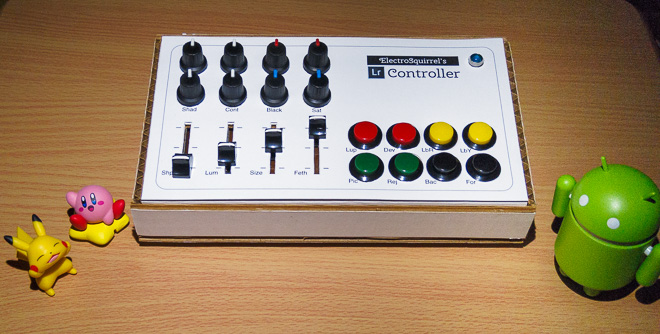 Gisselle Zalazar
Proximity flip book animator. Read more.